Monday, May 16, 2011
Eric was an honor student with the following credits to his name:
And in the Salt Lake Telegram May 24 1928, we find him making headlines again
Salt Lake Telegram 1928-05-24 Elections Held at Westminster
In 1937 we find him In Carroll Iowa to speak at Presbyterian Pulpit
Carroll, Iowa, United States Of America
Dr. Eric Clitheroe , Parsons College, To Speak Aug. 29 Will Fill Presbyterian Pulpit Here; Noted Scholar, Speaker FIELD PIECE SHOWERS DEATH ON TIENTSIN-So casually do Japanese troops take the battle.
In 1948 we find him as a Guest Minister from Coe College, Cedar Rapids, Iowa
Rev. Gwaltney returned Monday
from his vacation Guest minister
during his absence was Dr.
Eric Clitheroe professor of Bible
studies Coe college Cedar Rapids
And beginning in 1951, we find him at Purdue University, Indiana.
And a Scholarship in Philosophy Continues to this day in his name.
Professor of Philosophy at Purdue University
The Eric L. Clitheroe Scholarship in Philosophy
This merit scholarship was created in 1987 in honor of Prof. Eric L. Clitheroe, who was a member of Purdue's Philosophy Department from 1951 to 1973. Each year, it awards at least $500 to an outstanding undergraduate philosophy major. Friends and former student's of Prof. Clitheroe's established the initial endowment for this scholarship.
Eric died June 1986, Lafayette, Ind.
Much thanks goes to Lee R. Christensen for helping me out with this post.
Posted by

Kathy Rigby Hafen
at 10:27 PM
No comments:

Wednesday, May 4, 2011




Lieutenant Commander William E. Hall, USNR, (1913-1996)
William E. Hall was also a graduate of Wasatch Academy ~ Class of 1932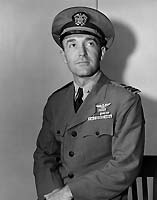 William Edward Hall was born on 31 October 1913 in Storrs, Utah. Graduating from University of Redlands, in California, he enlisted in the U.S. Navy Reserve from his native state in May 1938. After flight training at Naval Reserve Aviation Base, Long Beach, California and at Naval Air Station, Pensacola, Florida, in September 1939 he was designated a Naval Aviator and commissioned in the rank of Ensign. He then reported to Scouting Squadron Five (VS-5) on board USS
Yorktown
, his assignment until February 1942.
In early February 1942, soon after the United States entered World War II, he took part in raids on Japanese bases in the Marshall and Gilbert Islands. Later in that month he transferred to USS
Enterprise
and, in April, was sent to Scouting Squadron Two (VS-2), operating from USS
Lexington
.
On 7 and 8 May 1942, Lieutenant Junior Grade Hall and his squadron participated in the
Battle of the Coral Sea
. His dive bombing skill contributed to the destruction of the Japanese aircraft carrier
Shoho
on the Seventh. The following day, as U.S. and Japanese carriers exchanged attacks, he aggressively engaged superior numbers of enemy planes, resulting in the shooting down of three. Despite serious wounds, he brought his SBD "Dauntless" scout-bomber safely back aboard his ship. For his "extreme courage and conspicuous heroism" on these occasions, Hall was awarded the
Medal of Honor
.
During most of the rest of 1942, Hall recovered from his injuries at the Naval Hospital, San Diego, California, receiving promotion to Lieutenant during this time. Early in 1943 he began duty as an instructor at the Naval Air Station, Daytona Beach, Florida. Achieving the rank of Lieutenant Commander in March 1944, he served for a few months at Naval Air Station, Miami, Florida, then transferred for staff duty at Naval Air Station, Seattle, Washington.
Hall also briefly served with the Night Attack Combat Training Unit, Pacific, during the War's final months. For his last duty station, he was ordered for staff duty with Commander Fleet Air, Western Pacific in September 1946, from which he was released from active duty a month later. William E. Hall remained in the Naval Reserve for nearly another decade and a half, retiring in November 1960. He died on 15 November 1996 and is buried at Fort Leavenworth National Cemetery, Fort Leavenworth, Kansas.
http://en.wikipedia.org/wiki/William_E._Hall
Posted by

Kathy Rigby Hafen
at 1:32 AM
No comments: